---
Home | About Us | Addiction Q&A | Services | Classroom Instruction | Distance Learning | Contact
---
Classroom Instruction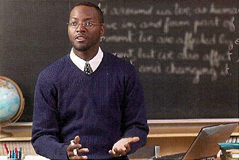 TARP, Inc. offers classroom instruction in midtown Manhattan (NYC), the Bronx (NYC), Glen Cove (Long Island), and Buffalo for becoming a CASAC (Credentialed Alcoholism and Substance Abuse Counselor) in the state of New York.
Classroom instruction for becoming a CASAC is eight months in duration. Enrollment is open and continuous.
Our Classroom Program for becoming a CASAC (Credentialed Alcoholism and Substance Abuse Counselor) includes study materials to complete assignments, referral for internship, assistance with completion of the CASAC-T application and CASAC written test preparation materials.
Daytime classes are held on Tuesday and Friday morning from 9am - 12pm and Saturday from 9am - 1pm. Evening classes are held Monday and Wednesday evening from 6pm - 9pm.
NOTE: Classrooms are only open during scheduled classes and appointments. Call us at 646-669-7025 or 718-909-8034 to schedule an appointment. Please do not visit without a scheduled class or appointment.
Classroom Locations:
MIDTOWN MANHATTAN: 261 West 35th Street, Suite 305, NY, NY 10001
BRONX: 2800 Bruckner Blvd., Suite 205, Bronx, NY 10465
LONG ISLAND: 10 Cedar Swamp Road, Suite 4E, Glen Cove, NY 11542
BUFFALO: SUNY Buffalo State College, 1300 Elmwood Ave., Classroom Bldg. A303, Buffalo, NY 14222
For more information, see our 2-page School Announcement flyer (.pdf, 107 KB).
ONLINE APPLICATION: See our online application form.
COST: The cost of the entire 350-hour Classroom Program is $4,000. Full payment can be made at the time of registration or, as an alternative, a multi-part payment schedule is also available.
The cost of our CASAC classroom instruction program includes study materials, guidance obtaining an internship, assistance completing your trainee certificate (CASAC-T), and much more.
Grants for Qualified Applicants!
TARP, Inc., in its continuous effort to train qualified counselors provides partial tuition grants to qualified applicants. Grants provided by TARP are based on income and other extenuating circumstances. Grants range from $100-$1,000.
To apply, annual income must be $25,000 or less. The amount of the grant will be assessed and determined by TARP CEO, William Perkins.
Applicants may apply for a grant via email that includes annual income amount and/or a description of extenuating circumstances. Responses are sent within 72 hours of receipt. Grant applicants should also have already completed the School Enrollment Application.
Applicants should be prepared to start classes within 30 days of being approved for a grant. The regular tuition cost for the entire 350-hour Classroom Program is $4,000.
E-Mail: grants@acttc.com
For more information, please download our 2-page School Announcement flyer (.pdf, 107 KB)
APPLY NOW: To attend our CASAC classes, please complete and submit our online application. After we've reviewed your application, we'll contact you and, if approved, discuss payment arrangements.
TARP Offers Dynamic and Interactive Sessions
"I am a CASAC-T after successfully completing 350 hours of classroom education at TARP, Inc. I highly recommend TARP for dynamic and interactive teaching sessions to anyone who wants to become a Certified Alcoholism and Substance Abuse Counselor."
"I feel blessed I was able to attend their CASAC-T classes and honored to have been able to learn and be inspired by their instructors." - Daniel Candelario
UPDATE (August 2012): "I now have a full-time position with [name withheld] as a Sobriety Counselor. Thank you for giving me this great opportunity. For the first time in my life, I love my job. Thanks also for setting me up with the internship. I have referred someone from this office to you who needs education clock hours for CASAC." - Daniel Candelario

Contact us for more information about CASAC classes in New York City, Long Island, and Buffalo.

"We'll Teach You How To Help Others."
---
Home | About Us | Addiction Q&A | Services | Classroom Instruction | Distance Learning | Contact
---
Web: ACTTC.com/school.html

© 2009-2020. All rights reserved.


Note: This site is best viewed with Firefox.
Phone: (646) 669-7025

E-Mail: info@acttc.com